Baseball gloves are any baseball player's best friend, professional or amateur. So, giving this "best friend" the best things is necessary.
One of the best things you can do for your glove is to provide proper care and maintenance.
Regarding cleaning baseball gloves, many people wonder, "Can you wash and dry a baseball glove?". If you are one of them, this article is for you!
Can You Wash and Dry a Baseball Glove?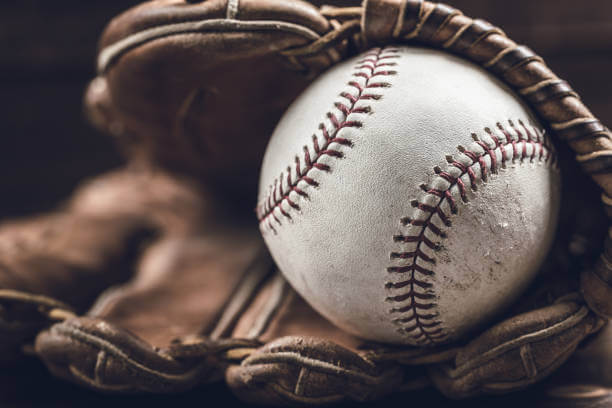 Yes, washing and drying are essential to clean baseball gloves. As long as you do it right, they will last and serve you longer than you might expect.
Remember that most baseball gloves are made of tough and durable organic leather, but they are prone to damage if not maintained regularly and properly.
It may include wiping your gloves with a dry cloth after each use or deep cleaning them several times yearly.
We'll dig deeper into cleaning a baseball glove in the rest of the article, so keep reading to see more!
How to Clean a Baseball Glove?
Step 1: Scrub Your Glove
Use a cloth or stiff-bristled hand brush to wipe or scrub away visible debris and dirt from the surface of your baseball glove. It is a step that you should take after each use.
Step 2: Release the Laces From Your Glove (Optional)
Removing the laces allows you to access debris and grit that could get caught between the glove's fingers.
Sometimes, you can't remove the laces because of the way your glove is laced. In that case, you can skip this step.
Step 3: Apply Leather-Cleaning Agent
Now is the time to apply the leather cleaner to your gloves.
In most cases, you just need to dip a clean cloth in a bit of leather cleaner before rubbing it gently on your gloves.
Apply the leather cleaner using small, overlapping circular movements. Also, we recommend referring to the manufacturer's instructions for more detail on use.
After applying a leather cleaner, you usually have to wait from a few hours to a day. In addition, avoid overusing your leather cleaner.
Step 4: Moisturize Your Gloves With a Proper Glove Conditioner
Glove conditioner is designed to clean and soften baseball gloves.
Dab a clean cloth into your chosen glove conditioner, then wipe it lightly over your glove's surface using overlapping circular movements.
Make sure all outer surfaces of the gloves are covered with oil. You should also refer to the manufacturer's instructions for more specific information on use. 
Step 5: Give Your Gloves Time to Absorb the Oil
When you've added oil to your baseball gloves, you need to wait about twenty-four hours before you can store them.
Avoid overusing glove conditioner as it can attract debris or dirt to the glove. Oiling twice a year is more than enough.
Step 6: Wipe the Glove With Water and Soap
Before storing your gloves, you need to scrub your gloves with soap and water gently. Dip a clean cloth with mild hand soap and warm water. Wring out the cloth as much as possible to avoid wetting your glove.
Dry your glove with a dry cloth after wiping, then leave it air-dry. Never use detergent or dishwashing liquid to clean your gloves.
Step 7: Keep the Glove Cool
When not using your baseball glove, store it in a cool and dry place.
Avoid leaving it in hot areas, such as near fireplaces or windows. Otherwise, it will end up drying and unusable.
FAQs
Why Cleaning Your Glove Is Important?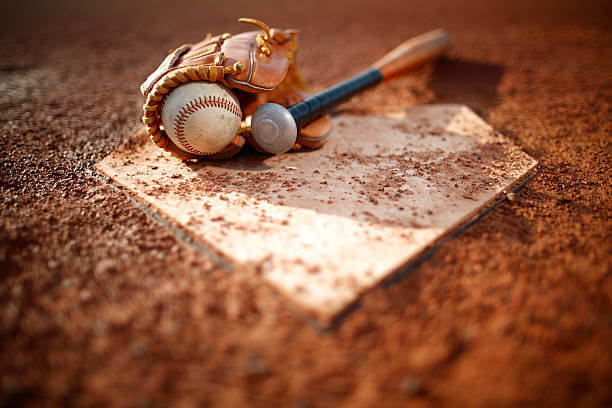 Proper baseball glove care is essential to ensuring it lasts longer than just one season. 
Can You Put a Baseball Glove in the Dishwasher?
Yes, you can. But hand washing should be given priority.
How Long Does a Baseball Glove Last?
The lifespan of baseball gloves depends on many factors, but they can last up to 10 years with proper care.
Can You Put a Baseball Glove in the Dryer?
You should avoid placing a baseball glove in a clothes dryer, a microwave, and an oven. Heat can dry out and damage the construction of your glove.
How Do I Dry a Wet Baseball Glove?
You can put it under a fan or a dry and ventilated place and let it dry at room temperature.
Can Baseball Gloves Be Washed?
Yes, but avoid washing it in the washing machine.
How Do You Dry a Leather Baseball Glove?
Just leave your gloves in a cool, dry location inside. Keep away from sunlight and any heat source.
The Bottom Line
Can you wash and dry a baseball glove? Yes, as long as you do it right, your glove will last an amazingly long time.
Hopefully, this article was useful to you. Thanks for reading!